Meet the Doctor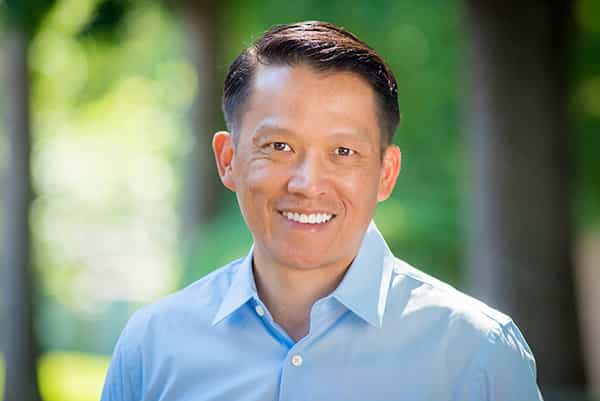 Dr. Binh Hoang is Vietnamese born but grew up in the Northern, Va. area since the young age of 3. One of seven siblings in a household of hardworking immigrant parents, he knew from an early age the meaning of determination and gumption.
A product of years of hard work; Dr. Hoang received his Degree of Doctor of Dental Surgery from Howard University School of Dentistry in 2000. In 2016, Dr. Hoang received an advanced degree from the Columbia University, New York College of Dental Medicine, for Comprehensive Implantology.
Dr. Hoang is the founder of his private practice.  Which was established in 2005 and conveniently located in Springfield, VA. Dr. Hoang proudly continues to serve his community. An unapologetic perfectionist, he takes great pride in providing the quality dental care that is not only functional but also beautiful and as natural looking as possible.  Dr. Hoang is a member of Northern Virginia Dental Society, The American Dental Association and the International Congress of Oral Implantologists to remain current in industry standards.
At Nova Dental Center, we strive to provide our patients with the best and most complete dental care.