Dentures for a Better Smile
Dentures are removable devices that replace lost teeth due to periodontal disease, decay, or mouth injuries. For patients concerned about lost teeth, dentures can make a significant positive difference in your smile and your health. The following are some of the benefits of dentures: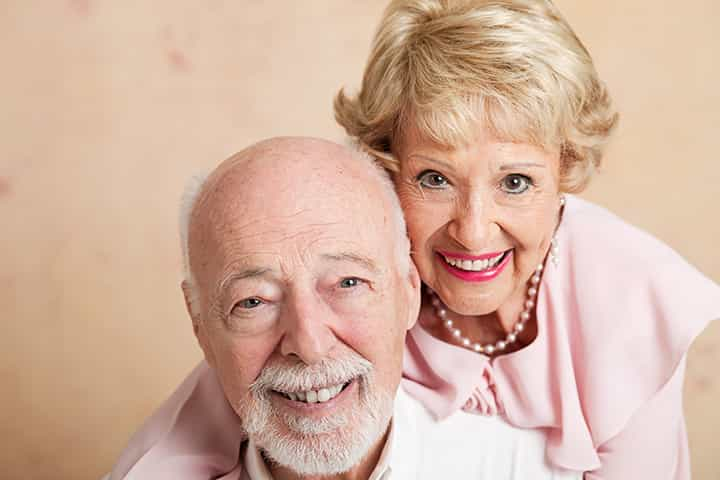 Feel confident and look younger.
Lost teeth interfere with physical appearance. In addition to making it uncomfortable to open your mouth to laugh, talk, or smile, missing teeth make the face appear drawn. This can make you look older than you are. A pleasant appearance and self-esteem often go hand-in-hand. Dentures help many people look years younger and feel more confident.
Eat with ease.
Missing teeth make eating a chore. Chewing correctly is challenging for people missing teeth. If mealtime tests your patience, dentures may be the answer. Dentures give you a stronger bite and have few limitations in terms of what you can eat.
Safeguard your other teeth.
Dentures defend your remaining natural teeth from excessive use and fatigue and often offset additional dental health issues.
Enjoy easy upkeep and a long-term solution.
Denture maintenance is vital for optimal sanitation. Brush them at least once per day with a soft-bristle toothbrush. For thorough cleaning, dentures are easily removed and washed with denture cleanser. Dentures are durable appliances and with proper care, they can last up to 10 years.
Affordable Dentures for You
If you have concerns about missing teeth, want to enhance your smile, or want to make eating a more pleasant experience, we're here to discuss your choices. As a full-service dental clinic focusing on dentures, top-rated dentist, Dr. Binh at Nova Dental Center in Springfield VA has the details you need about partial and full dentures. Call our office today and let us help determine if dentures are right for you.
Denture Care Center - Get a Smile That Can Change Your Life!
Dentures in Springfield VA
Give us a call to learn more about our denture procedures, we offer several different options and types
We have a simple and straightforward denture care process
Dental insurance can make the entire procedure much more affordable, contact us to discuss prices and our process
Dr. Hoang is a trusted local denture expert and he will explain all of your options in detail during the initial exam
If you have problems with your current dentures, we can help repair them
We are the best denture care center in the Fairfax County area, based on Google reviews
At Nova Dental Center, we strive to provide our patients with the best and most complete dental care.